Read this!
Our library, Eve Bunting
When Miss Goose announces that the library is going to close forever, Raccoon and his friends spring into action. Where will they get the help they need to save their beloved library? In books, of course!

E BUN
One Hen: How One Small Loan Made a Big Difference, by Katie Smith Milway. This book is part of CitizenKid: A collection of books that inform children about the world and inspire them to be better global citizens.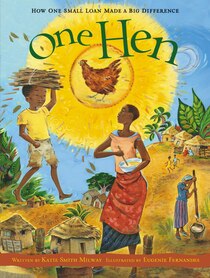 E MIL
Going places, by Fran Hurcomb.
Twelve-year-old Jess and her friends would like to start a girls'' team in their community, but is tiny Fort Desperation ready for it? Somebody is trying to scare them off through acts of vandalism. Not only do Jess and her friends have to organize a team, find a coach and learn to play together, they have to unmask the Hockey Vandal. Can they do it before the Vandal destroys their team''s hopes?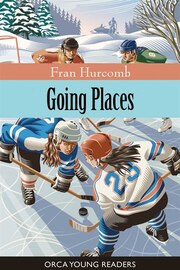 F HUR
The Wicked Slapshot, by Irene Punt
Lots of on-ice action are sure to score with young hockey fans!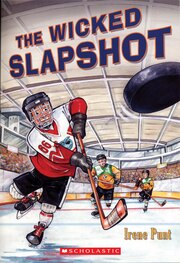 F PUN
Teamwork 2.0
Virtual library
Images and Media-Learn 360-

use bookmark with passwords
Franklin's Big Game, English-French
Realize that teamwork is more important than winning and facing your fears can have positive results.
Berenstain Bears - Big Road Race English-French
The cubs decide to enter a road race and build a go-cart. Little Kenny thinks he isn't helping much, but he makes a big contribution when the lack of a critical part almost prevents the cubs from entering the race. Cooperation and teamwork save the day.
Reading Rainbow-

A Chair for My Mother
A child, her mother and grandmother save dimes to buy a comfortable chair after all their furniture is lost in a fire.
Auto B Good-Digging for Gold
It's the State of Good's Spelling Bee! However, a massive snow drift is keeping Izzi from the competition. Will the help of her friends be enough to dig her through?