With October comes autumn and leaves are turning red, orange, yellow, gold and brown. Here are some books that you may want to read:

575.57MAE
Why do leaves change color?,
by Betsy Maestro
This book explains the magical process of
how leaves change color in autumn.

XSCH

Autumn, An Alphabet Acrostic,
by Steven Schnur
Vibrant descriptions of red apples, cold nights, warm quilts, and nesting
owls form enchanting acrostics that celebrate the splendor of Fall.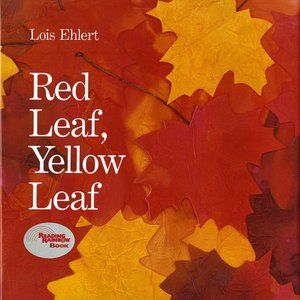 E EHL

Red Leaf, Yellow Leaf,
by lois Ehlert
This is the story of a sugar maple tree and the child who planted it.
Come share in their relationship and see what a good friend a tree can be.

X HAL

Fall Leave Fall!
by Zoe Hall
What's the best part of fall? Fall Leaves!
Red Leaves, yellow leaves,
leaves for crunching, leaves for jumping.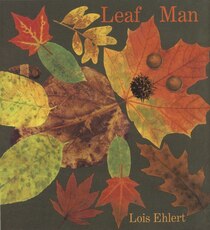 E EHL

Leaf Man,
by Lois Ehlert
Fall has come, the wind is gusting, and Leaf Man is
on the move. Is he drifting east, over the marsh
and ducks and geese? Or is he heading west,
above the orchards, prairie meadows, and spotted cows?
No one''s quite sure, but this much is certain:
A Leaf Man''s got to go where the wind blows.

745.5 DIE
Nature Crafts for Kids,
by Gwen Diehn & Terry Krautwurst
50 things to make with Mother nature's help.



In French

FRE 508.2HED

Les saisons,
de Pascale Hédelin
Qu'elle est étrange cette valse des saisons. À chaque période, la faune et la flore répondent par des couleurs et des comportements différents;
les arbres s'épanouissent, bourgeonnent puis perdent leurs feuilles et attendent le retour des beaux jours...
Regarde, c'est l'automne, de Allan Fowler
Un livre de la collection Les Apprentis Lecteurs,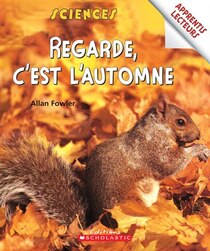 FRE 508.2FOW




qui contient des photographies étonnante et un texte facile à lire.