Click!
Clique!
This year's theme is "Reflect, Celebrate and Cultivate: Ten Years of Asian Heritage Month."
The Asian Heritage Month was created in recognition of "the important contributions of Asian Canadians to the settlement, growth and development of Canada, the diversity of the Asian community, and its present significance to the country."
Dewson library provides a great selection of resources to
support Dewson community in celebrating Asian Heritage Month.
Author:Stehlik, Tania, 1981-
Illustrator: Jovanovic, Vanja Vuleta - ill.
Min/Max Grade level: Pre-Kindergarten - 2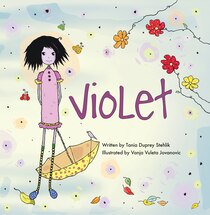 Violet wonders why no one else at school is the color purple until her mother, who is red, and father, who is blue, use paint to explain her uniqueness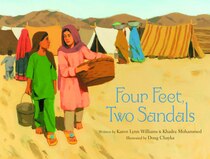 Authors:

KarenLynn Williams & Khadra Mohammed
Illustrated by Doug Chayka
Grand Rapids, Mich.
Eerdmans Books for Young Readers, 2007.
Two young Afghani girls living in a refugee camp in Pakistan share a precious pair of sandals brought by relief workers
The name jar
Author: Yangsook Choi
Dell Dragonfly books, 2003, c2001
After Unhei moves from Korea to the United States,
her new classmates help her decide what
Author: Kathy Beckwith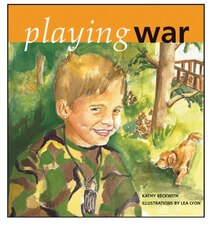 Illustrated by: Lea Lyon
Dan, Jen, Jeff, and Luke enjoy dividing into soldiers
and enemies to play war, but when Sameer,
a new boy in the neighborhood, tells of losing his family in a real war,
they feel differently about the game.
Ghost Train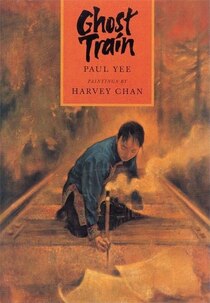 Author:
Paul Yee
Illustrated by:
Harvey Chan
Left behind in China by her father, Choon-Yi
makes her living selling her paintings in the market.
After her father writes to ask her to join him in the new world,
she discovers that he has since been killed building the railway.
Listen to the wind : the story of Dr. Greg and Three cups of tea
Author:
Greg Mortenson and Susan L. Roth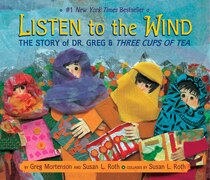 Collages
by Susan L. Roth
Greg Mortenson stumbled, lost and delirious,
into a remote Himalayan village after
a failed climb up K2.
The villagers saved his life,
and he vowed to return and build them a school.
The remarkable story of his promise kept
is now perfect for reading aloud.
Told in the voice of Korphe's children,
this story illuminates the humanity and culture
of a relevant and distant part of the world in gorgeous collage,
while sharing a riveting example of how one person
can change thousands of lives